Regular Asymptomatic Lateral Flow Device Testing at Home
Please refer to the information in the parent letter below for detailed information about the home testing. The video below shows step by step how to carry out the test at home.
Home tests should be carried out twice per week on Sunday and Wednesday early evening.
All results need to be reported to the NHS as soon as possible after the test using the link below:
To report a COVID-19 rapid lateral flow test to the NHS please click here
Positive home test results should also be reported to school as soon as possible after the test. To report a positive COVID-19 rapid lateral flow test to the school please send an email to Ms Madison, the school attendance officer
amaddison@allsaintscatholiccollege.com
&nbsp
We are working hard to keep our school and local community as safe as possible. Up to one in three people who have COVID-19 can spread the virus without knowing. This is because they have no symptoms. To reduce the spread of the virus, we need to identify those individuals. We can help to do this in schools by carrying out tests at home twice every week, 3-4 days apart.
How to do a COVID-19 Self Test
Additional Help and Support
Additional help and support is available including instructions in different languages on how to test and report the results and a video showing you how to take the test.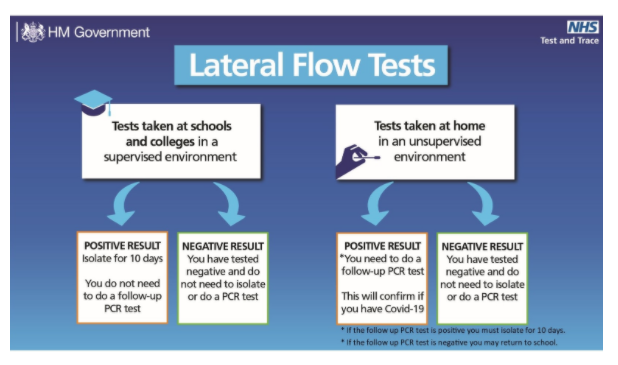 COVID-19 Self Test Kit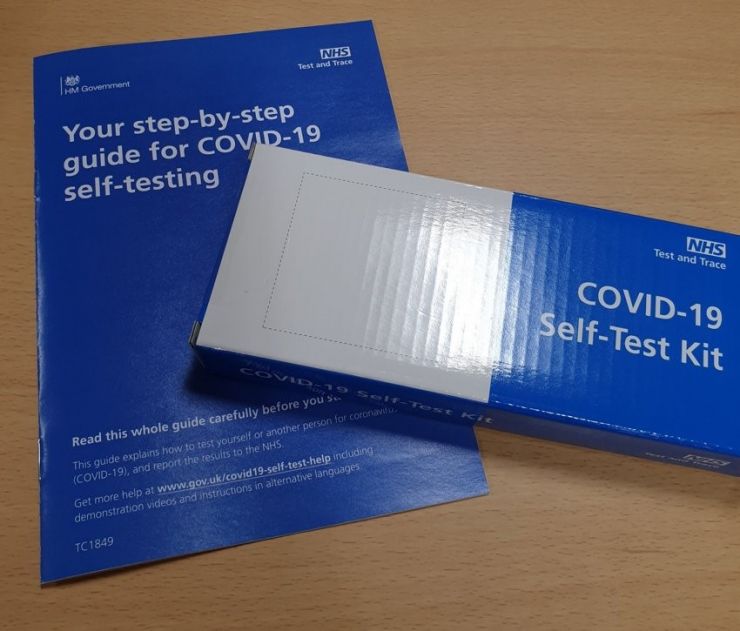 Our pupils have been taking part in testing in school. After they have had 3 tests in school under the supervision of trained staff they will be issued with a home testing kit so that they can continue to regularly test at home.
Please read the instruction guide provided with the test kit carefully before beginning the test.
The test kit will contain enough to carry out 3 tests. Further test kits will be available to collect from school as required.
If any pupils haven't taken part in the testing so far but would like to take part in home testing please contact school to obtain a home test kit. If there are any queries about the home testing process please do not hesitate to contact Mrs O'Regan at school.
Asymptomatic testing for families of school-age children
Any individuals who have sustained contact with school children will be eligible, including households of school children, members of support bubbles, childcare and those in related occupations. We are encouraging parents to get tested twice a week, 3-4 days apart.
Parents and carers can order kits using the link below:
Order Coronavirus Rapid Lateral Flow Tests Here
Or pick up kits at Darnton Road or Beeley Street between 1.30pm – 7pm. The pick-up sites will close 12-1.30pm for a clean after having been used for symptomatic testing in the morning. Two packs at a time, each containing seven kits can be collected. We are working to make testing more accessible locally and will communicate when we have more information on this to share.
More information on the national programme can be found using the link below: